Whatever the season, no matter the weather, there's fun to be had at the great water parks and aquatic centers of Maryland. The summer months feature some of the best outdoor waterparks complete with heart pounding, raging rides and slides as well as huge, splashing wave pools, quiet lazy rivers, and exciting kiddie areas.
Indoor the parks are just as fine and offer all the riding, sliding, wet, wild fun you can expect to have. Whether you're taking the family out for the day or planning a vacation, be sure you hit at least one of these great parks!
Lets have a look at the best water parks in Maryland:
Splash Mountain Water Park, Ocean City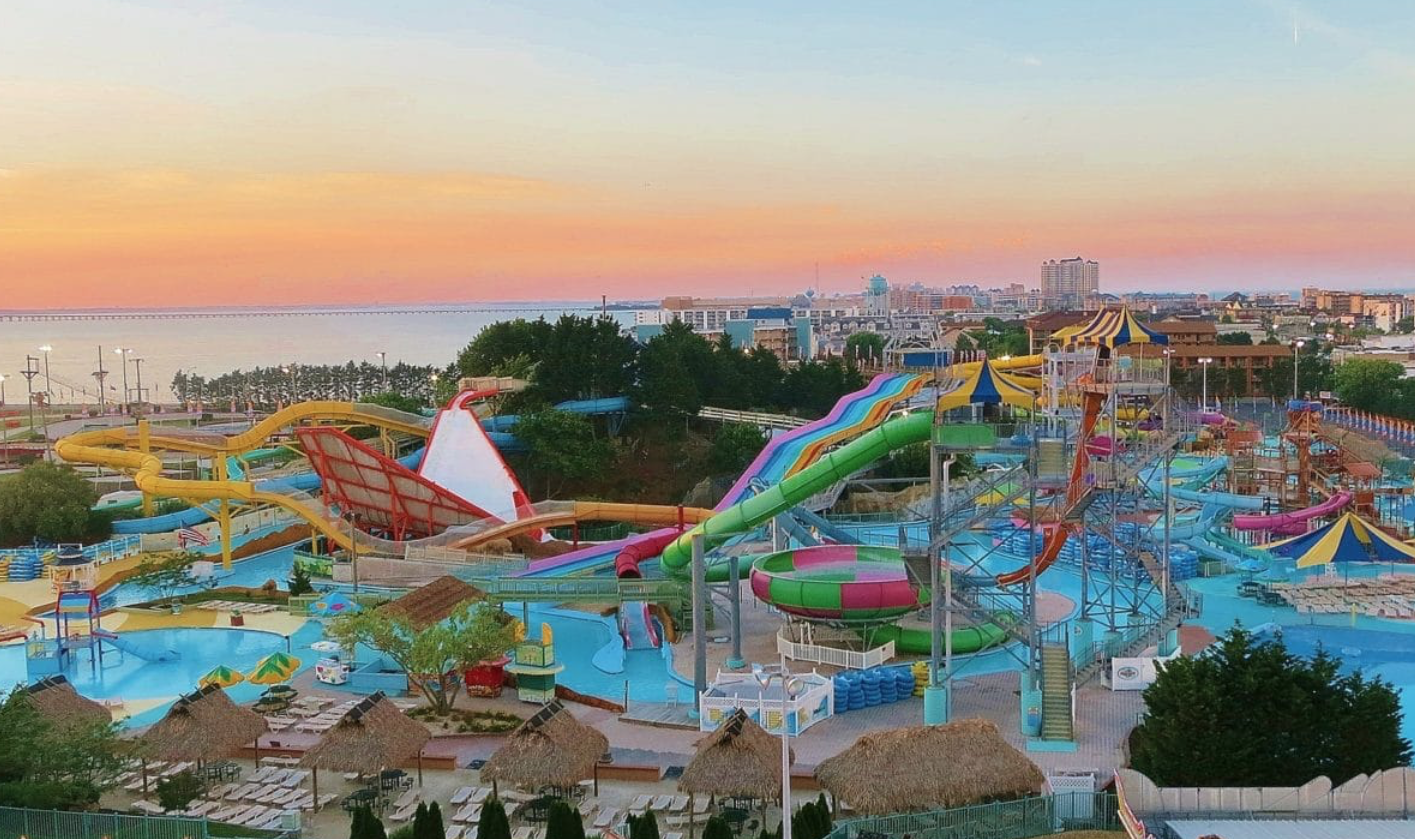 Source:

trekaroo
Splash Mountain Water Park is an absolute must visit for all water lovers. The park is HUGE and has some very unique rides, slides, pools, and kiddie areas. Adrenaline lovers will enjoy the huge variety of slides. Don't miss the one of a kind Aqualoop. The slide has a three hundred and sixty degree loop that you'll go rushing around after plummeting through a trap door. Rush down the four hundred and eighty feet of twists and turns. Equally as heart pounding, the Stealth is not to be missed. Slide down the forty-five foot tall vertical sides of the ride, up and back down again. Jump aboard a tube and fly into the Eye of the Hurricane, the huge bowl slide. There's a whole host of other exciting, adrenaline packed rides as well as smaller slides for smaller riders. Children will love the phenomenal play areas. Of course the park also boasts a wave pool and lazy river as well as a concession.
Gaithersburg Water Park at Bohrer Park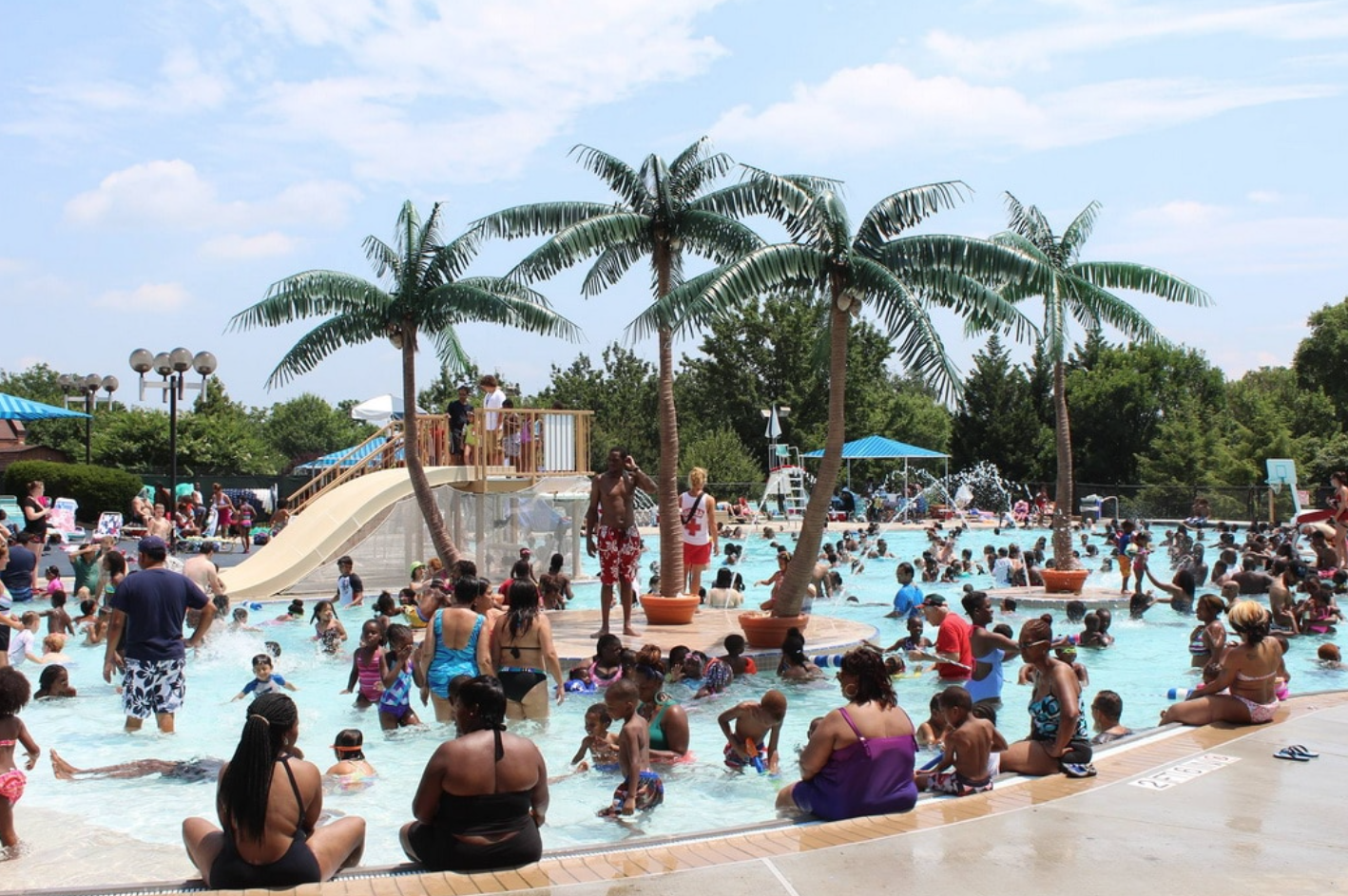 Source:

frenchdistrict
Beat the heat the best way possible in the cool waters of Gaithersburg Water Park. The huge pool is crystal clear and perfect for recreational swimming. Complete with zero-depth entry, it's just right for all ages to enjoy. The pool is whimsically decorated with palm trees and boasts thrilling two hundred and fifty foot long slides, floating animals, and a huge dumping bucket. The splash pool features tons of different ways to get wet and have fun. If soaking up the rays or reading a book is more your idea of the perfect day, the park has plenty of shady areas for relaxing or tanning.
Frontier Town, Berlin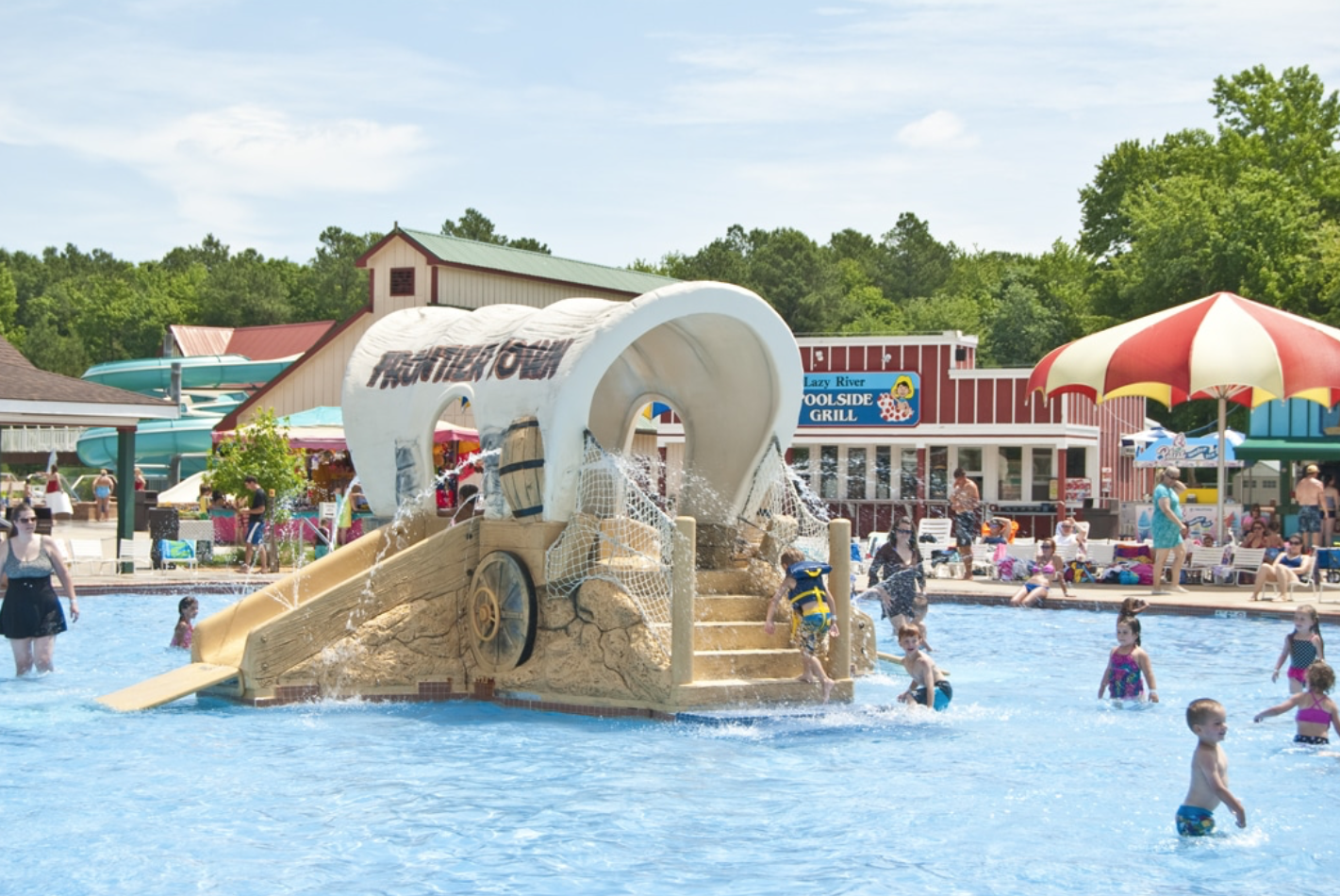 Source:

ococean
Step back in time at Frontier Town for a day of soaking wet, water drenched, laughter filled memories. Children of all ages will absolutely love the unique Waterin' Hole, the shallow wading pool with a covered wagon and tons of spraying features and slides that are always the right size. Adventure seekers will want to ride the Red Bird's Mountain and the Tubin' Flumes water slides again and again. Of course there's a lazy river for kicking back and soaking up the sun. When you're ready to dry off or if the waterpark isn't for you, there's tons of dryland fun to be had at the mini golf course next door. Get a bird's eye view of the park on the High Ropes zip lines. If you're camping out, you enjoy access to the waterpark for free.
Edward T Hall Aquatic Center, Frederick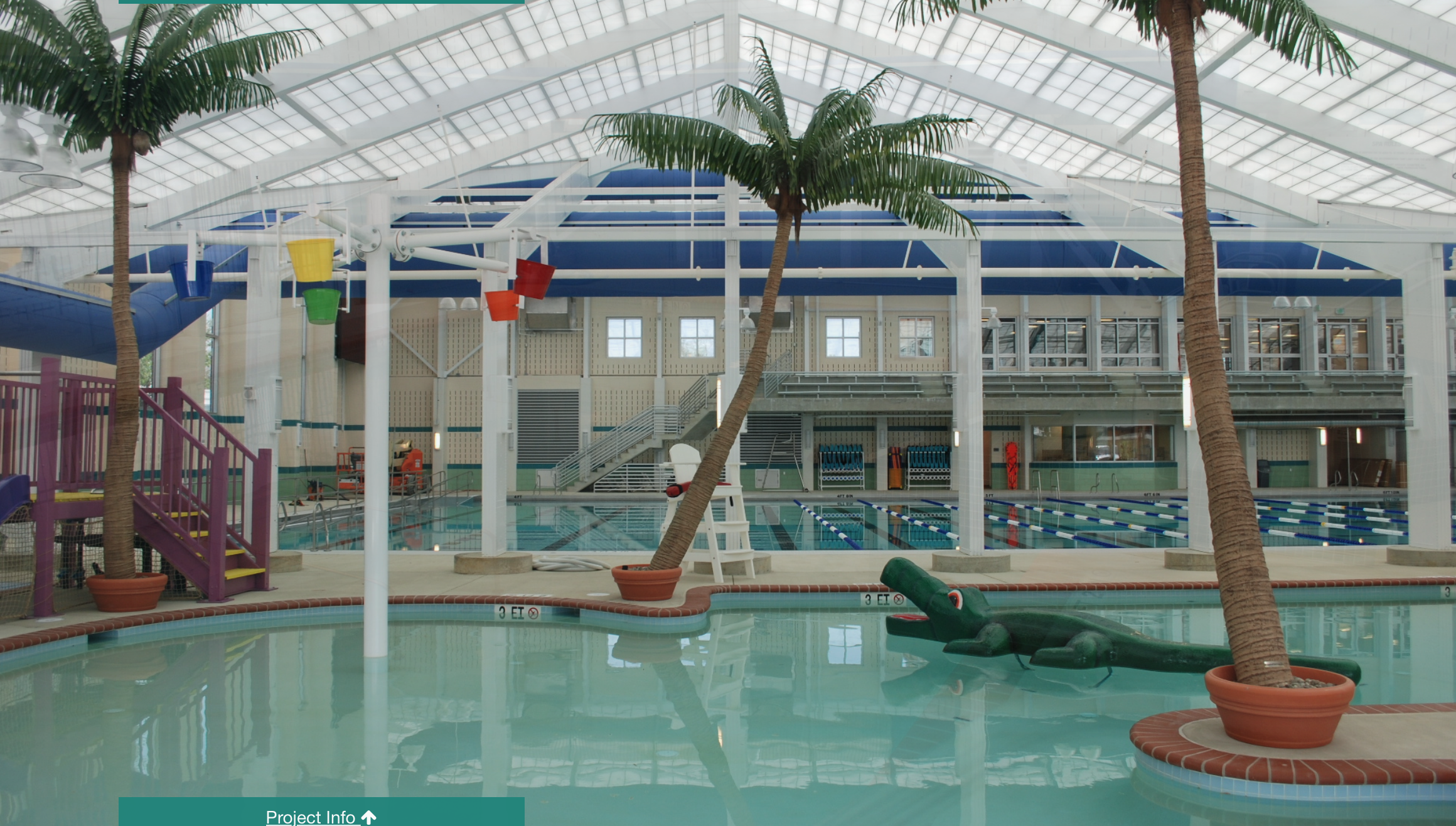 Source:

seiarch
People of all ages will be sure to have a memorial time at the Edward T Hall Aquatic Center. There's a huge, heated pool featuring three different diving boards and a lap swim area. Everyone is sure to have a blast in the heated leisure pool which includes three awesome slides, zero-depth entry, water play structure, and dropping buckets. The center also has a therapy pool as well as a spa/hot tub area for people eighteen and over.
Cascade Lake, Hampstead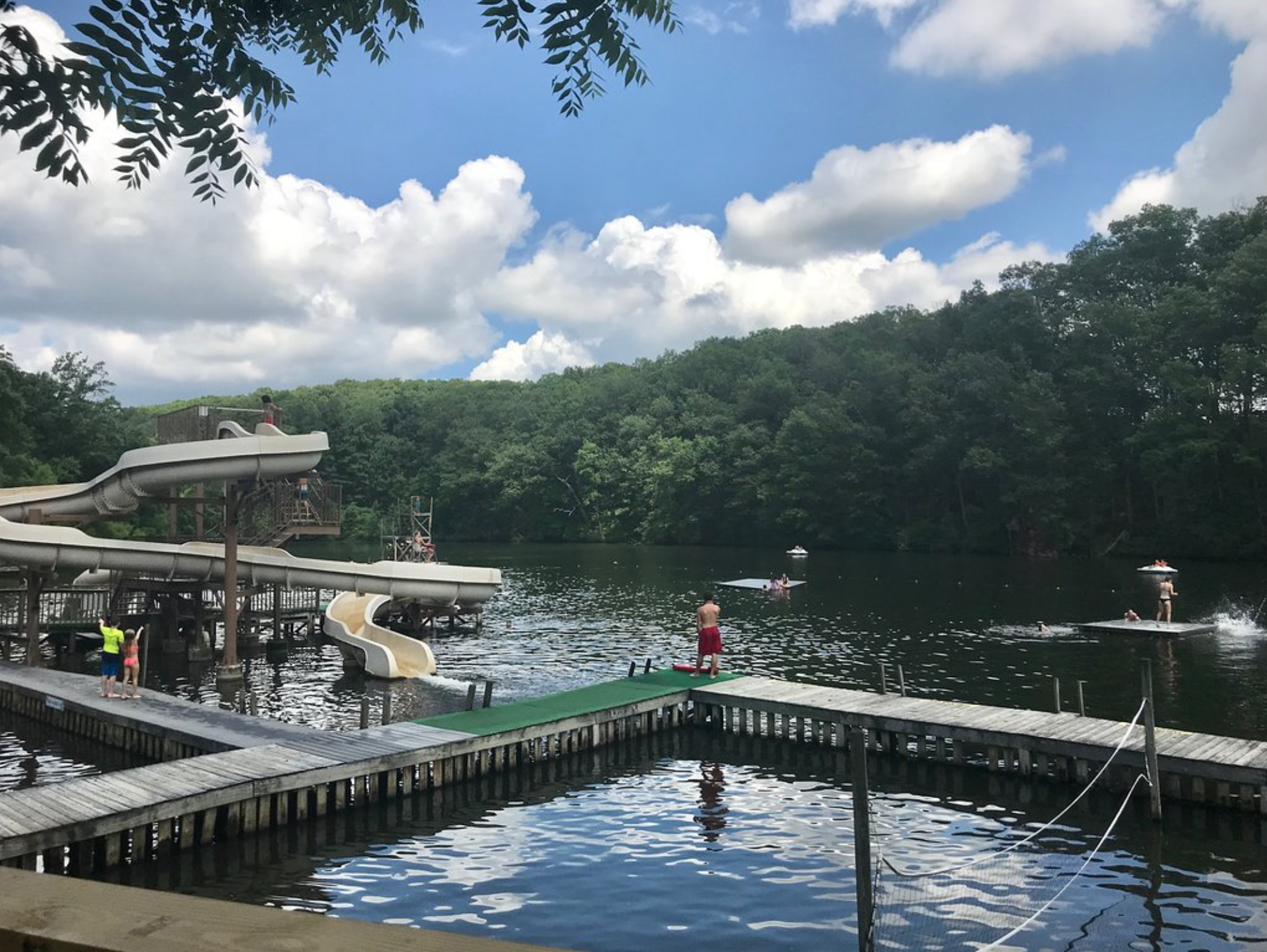 Source:

cascadelake
Enjoy the beauty of nature at the scenic Cascade Lake. Stretching over seventy acres, the park contains all the splendor of towering trees and clear lake waters. The lake has an exciting and unique area for swimming featuring thrilling waterslides and platforms. Race down the slides for a big splash at the end or take a running leap off the platforms to the cool waters below. Additionally, there's a Spray 'N' Playground which has tons of fun ways to get wet and cool down. Geysers, bubblers and a host of activities are sure to please tots and adults alike. If you love just being out on the water, grab your pole and fish the day away or rent a paddle boat. Visit the park's café or gift shop for a yummy treat or the perfect souvenir. There's truly something for everyone to enjoy.
North Arundel Aquatic Center, Glen Burnie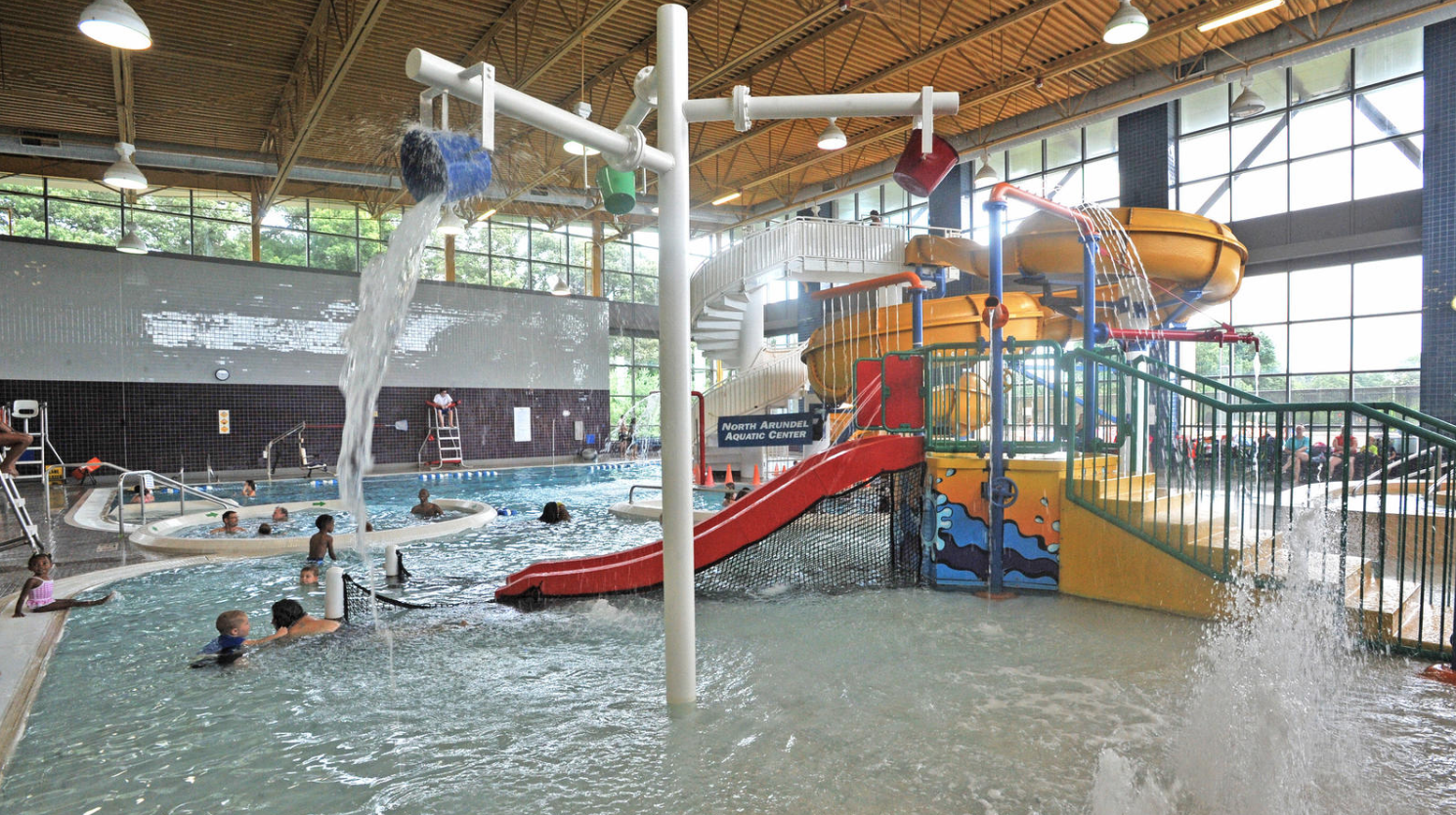 Source:

athleticbusiness
For family fun no matter the season, grab your bathing suit and head on down to north Arundel Aquatic Center. The center boasts a huge eight lane, twenty-five yard competition pool, a leisure pool complete with zero depth entry, a one hundred and thirty-four foot water slide, dumping buckets, preschool water slide, and a spa for adults. No matter your age, there's an activity you'll be sure to love. The park also offers swimming lessons and aquatic classes.
Martin Luther King Jr. Indoor and Outdoor Swim Center, Silver Spring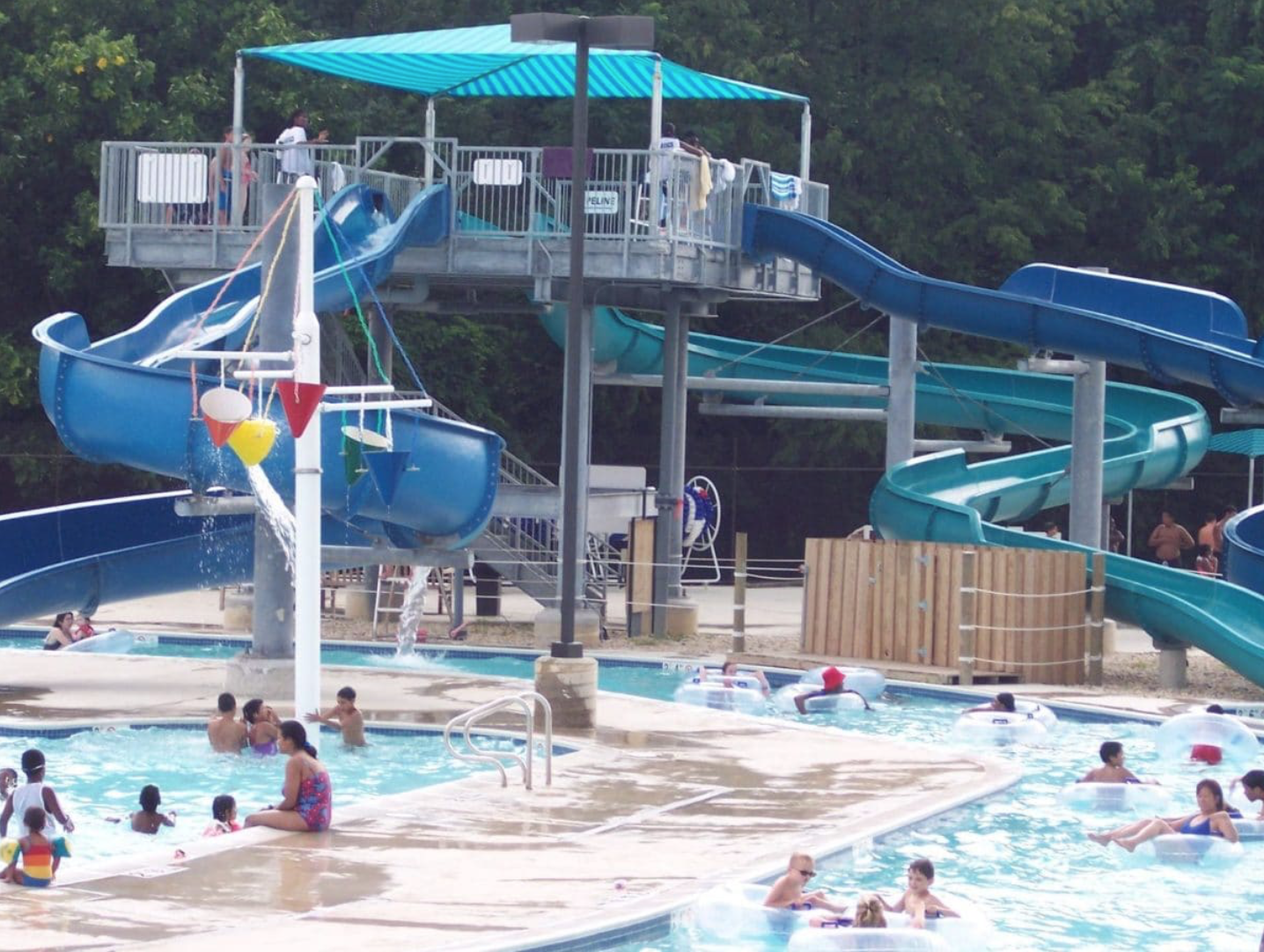 Source:

montgomerycoutymd
Looking for a great place to splash and play? Look no further than this awesome indoor swim center. The huge eight lane, twenty-five meter pool complete with diving boards makes for hours of fun. The center also has a kiddie pool that's just the right size and a hydrotherapy pool. The center offers recreational swims, aquatic fitness classes, lap swimming, swim lessons, and even kayaking so it's almost a guarantee that you'll find an activity that you love.
Six Flags America,
George's County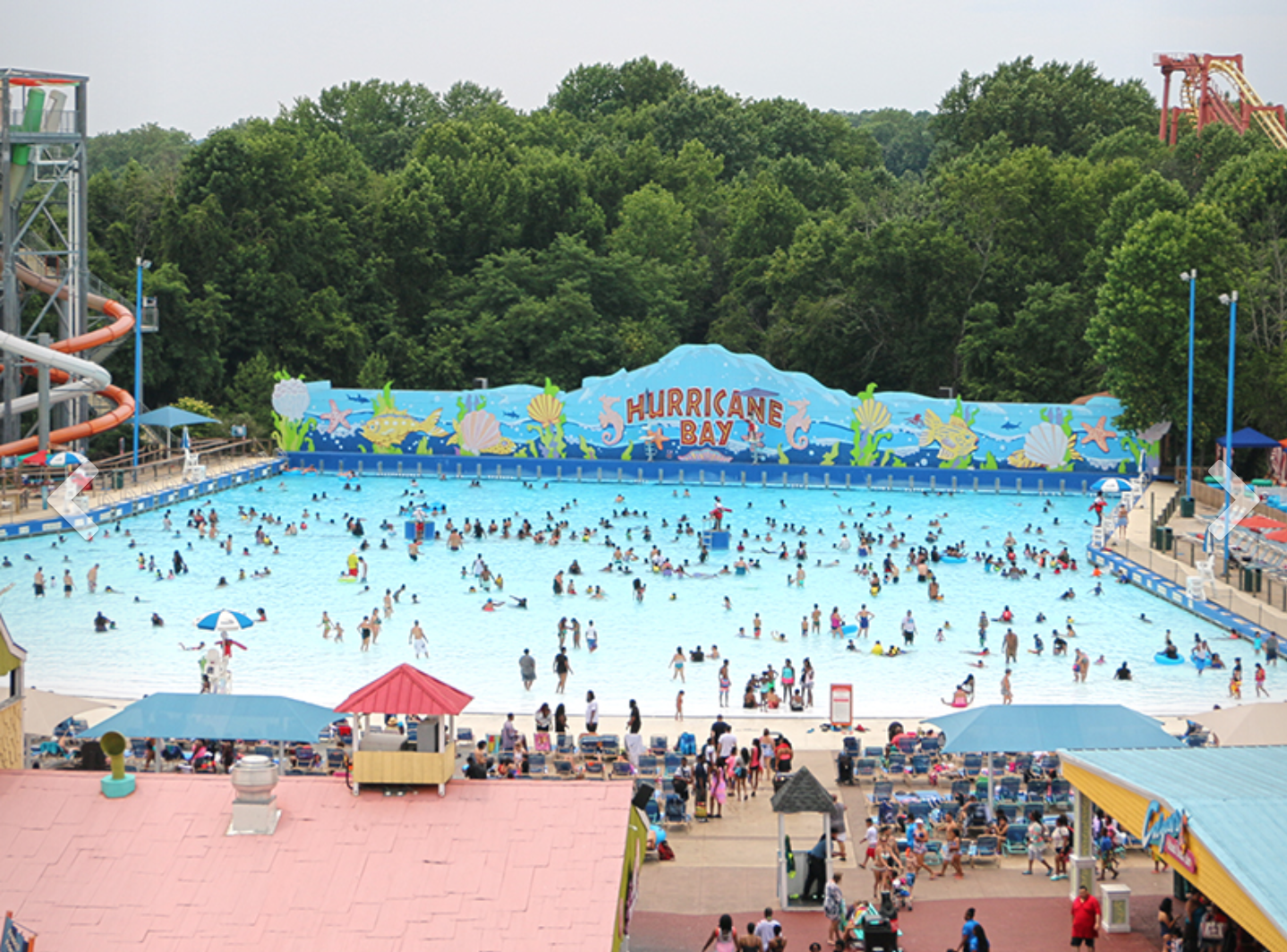 From large pools, a large wave pool and lazy rivers to multi-passenger rafting adventures and speed slides, you'll find water rides and experiences for everyone in your crew right here.
– The Crazy Tourist