Interest rates for a 30-year fixed rate mortgage have been on the decline since November, now reaching lows last seen in January 2018. According to Freddie Mac's latest Primary Mortgage Market Survey, rates came in at 4.12% last week!
This is great news for anyone who is planning on buying a home this spring! Freddie Mac had this to say,
"Mortgage interest rates have been steadily declining since the start of 2019. These lower mortgage interest rates combined with a strong labor market should attract prospective homebuyers this spring and could help the housing sector regain its momentum later in the year."
To put the low rates in perspective, the average for 2018 was 4.6%! The chart below shows the recent drop, and also shows where the experts at Freddie Mac believe rates will be by the end of 2019.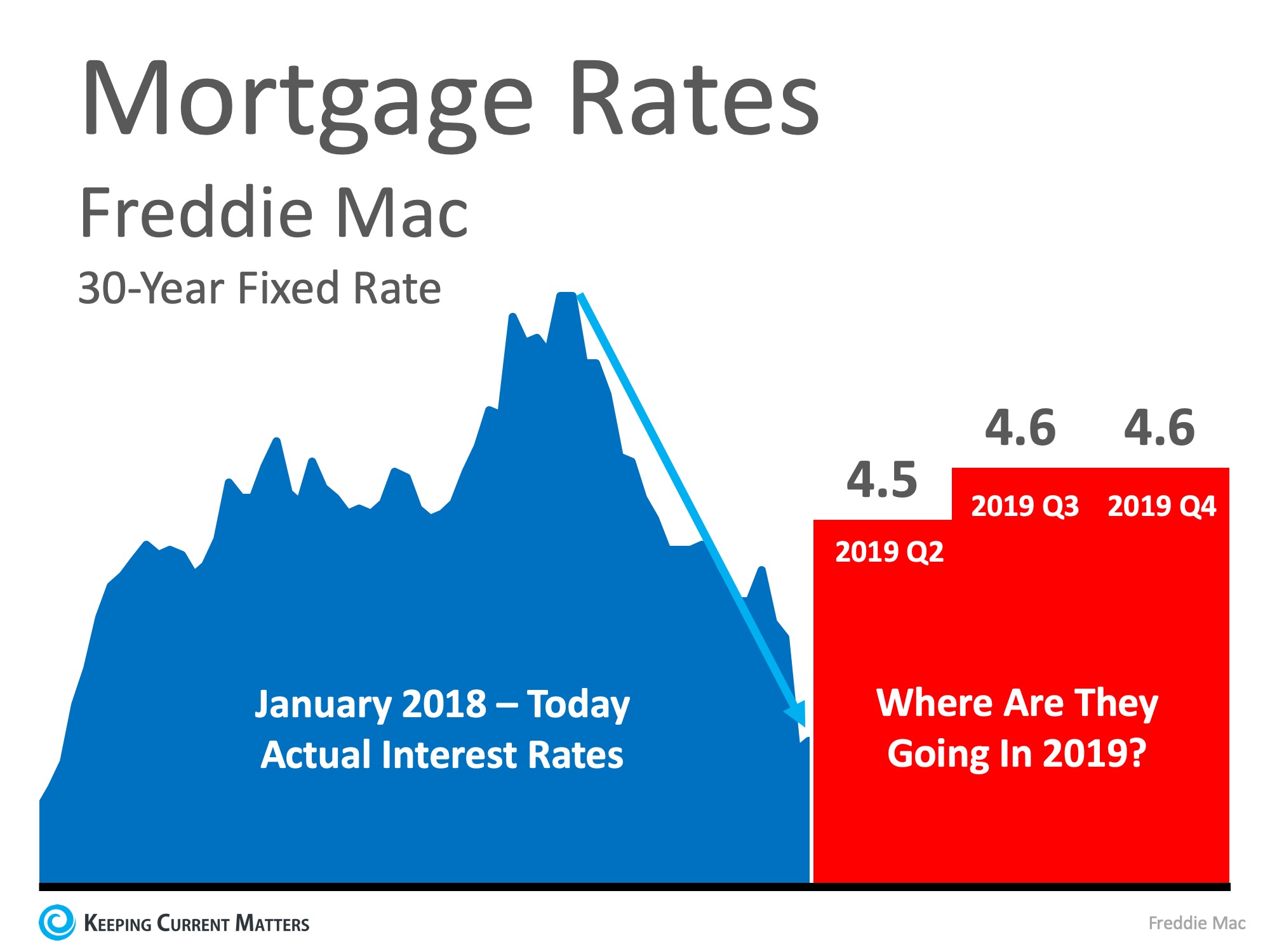 Dramatic Interest Rate Drop
– Roger Dennis, NFM Lending
The lending industry has experienced the most dramatic interest rate drop in nearly 10 years.
As a lender supporting Mynor & Associates, I am seeing low interest rates help many of our new clients improve their buying power and qualify for home purchases. The big winners also seem to be our refinance customers. Many of our past customers are now able to refinance and save hundreds and thousands of dollars by lowering interest rates, eliminating mortgage insurance, or taking cash out to consolidate debt. Refinancing is a highly effective investment tool providing a TAX FREE, guaranteed financial benefit with no risk of loss. For example, one of our current refinance clients is saving $167 / month or $2004 / year by eliminating mortgage insurance and lower the interest rate. That $2004 / year is a guaranteed increase in cash flow…TAX FREE. The annual return on investment for their refinance is 24%. If our customer invested the same amount in the stock market, they could expect an average return of 5-7% and they could incur a capital gains tax up to 20%...not to mention they could lose some or all of their investment. If you would like more details on current interest rates and preapproval for a home purchase or refinance, please contact me. I am always happy to help.

Bottom Line
If you plan on buying a home this year, meet with us, your local real estate professionals and let us help you start your home search to ensure you can lock in these historically low rates today!