How To Modify Your Home To Make It Safe And Comfortable As Your Needs Evolve
The US Centers for Disease Control and Prevention (CDC) defines aging in place as "the ability to live in one's home and community safely, independently and comfortably, regardless of age, income or ability level."
Most adults would prefer to age in place for the feeling of greater independence and comfort that remaining in their homes can provide. Planning ahead to ensure that your home will accommodate your evolving needs is essential since it may be necessary to build an addition or remodel certain areas of your home to make it more accessible.
Universal Design concepts that make a home safer for everyone regardless of age, physical ability or stature should be applied to your plans when your wish is to remain in your home as long as possible. And remember, designing for safety and function does not mean you have to sacrifice beauty. To make the design and remodeling process easier, we've compiled a list of modifications that can make your home more user-friendly while aging in place.
Original writer from Meridian Homes: Alexa Lerner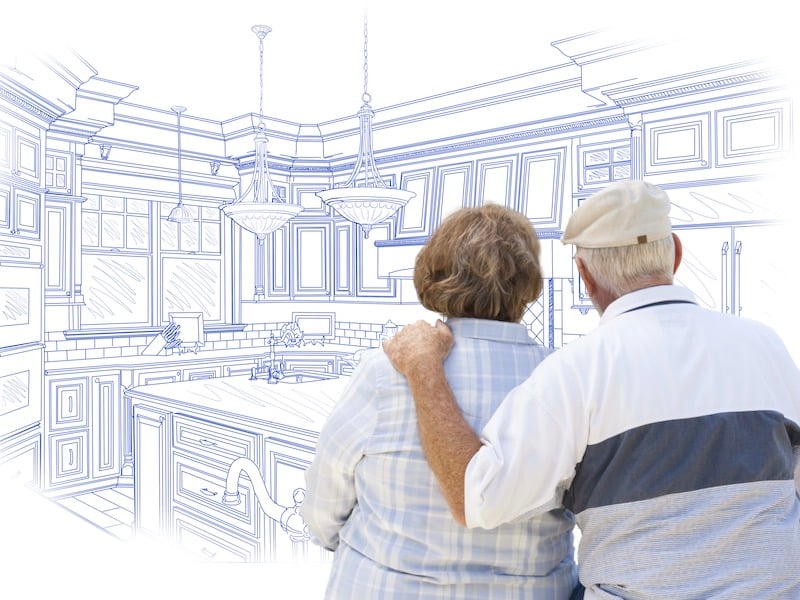 1. ONE-LEVEL LIVING
Having a master bedroom with a full bathroom on the main level eliminates the need to take the stairs for anyone with mobility issues. It also allows for easy access to the rooms that are used every day - the kitchen, family room, laundry room, etc. Even if stairs are not an obstacle for you now, they may be in the future. Consider building an addition or remodeling your existing space to make an area that can be a home office or guest room now, and your master bedroom suite later.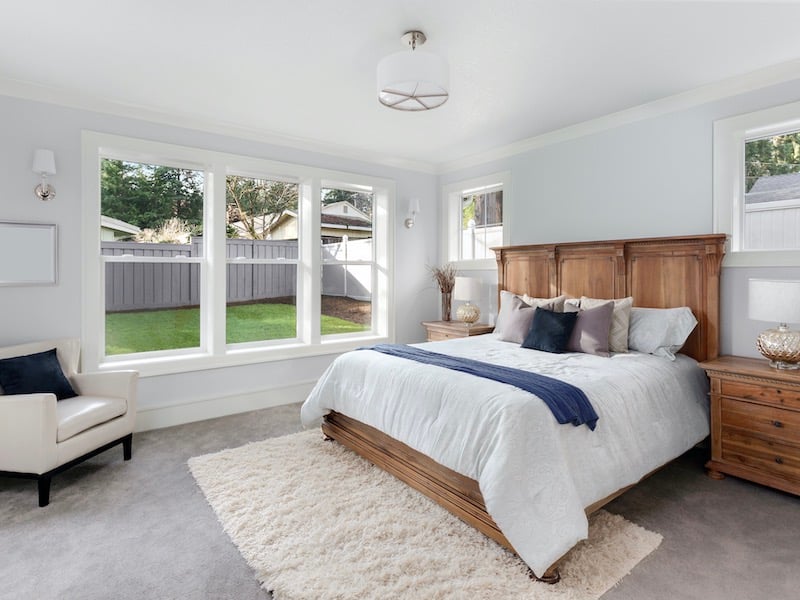 [The Washington Post, "Growing older at home is possible with the right kind of remodeling."]
2. MULTI-LEVEL LIVING
Space constraints may make it impossible for you to live solely on the main level of your home. If that's the case, look into installing an elevator or chair lift that can make it easier to access the different levels of your home. For added safety, make sure that there are sturdy handrails on all stairways and that there is color contrast between the treads and risers, and at the top and bottom of the steps.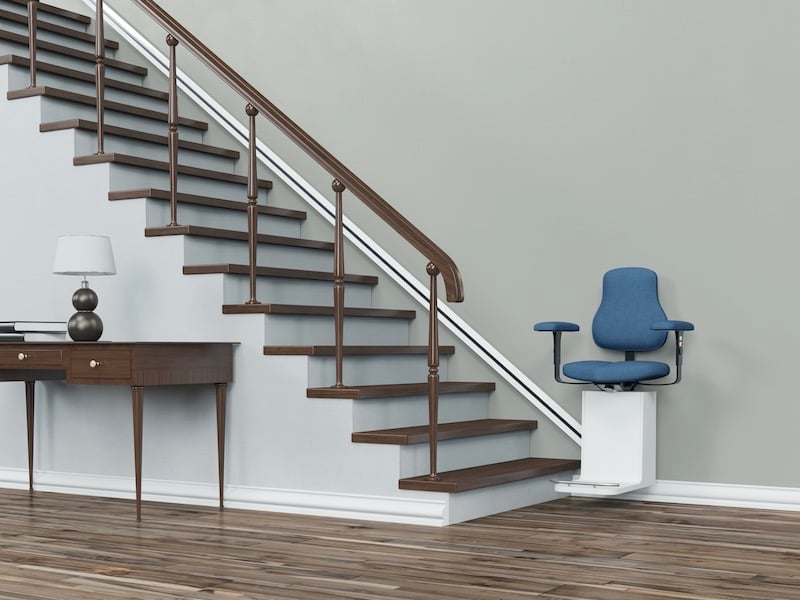 3. OPEN SPACES
An open floor plan is ideal for aging in place as it allows you to navigate the common areas of your home without impediment. If you don't currently have an open floor plan, speak to a homebuilder to see what is involved in renovating your home to make it more accessible.
Be sure to declutter and clear out unused furniture and accessories to open up the space you currently have and eliminate tripping hazards throughout your home, too.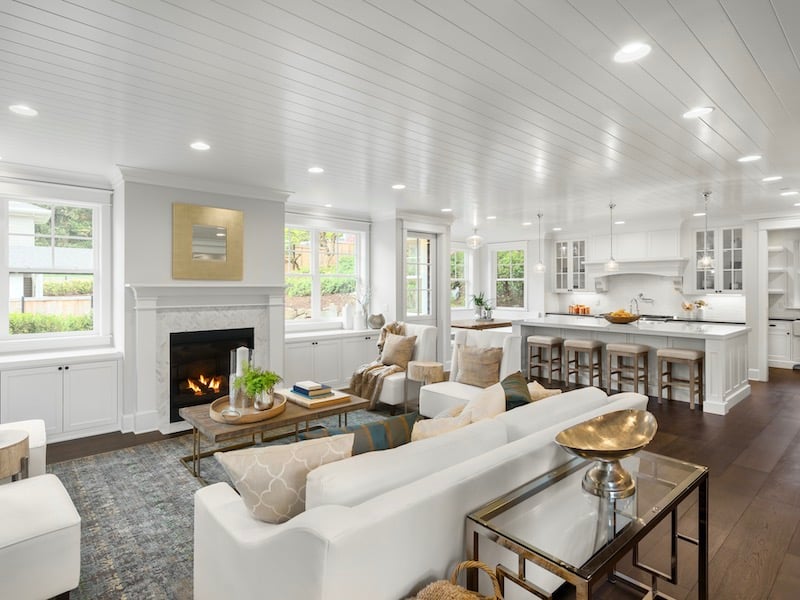 4. FLOORING
High-pile carpeting and area rugs can be tripping hazards, so opt for smooth and consistent flooring materials throughout each level of your home. Flush thresholds also help to prevent falls and eliminate issues with depth perception when moving from one room to another.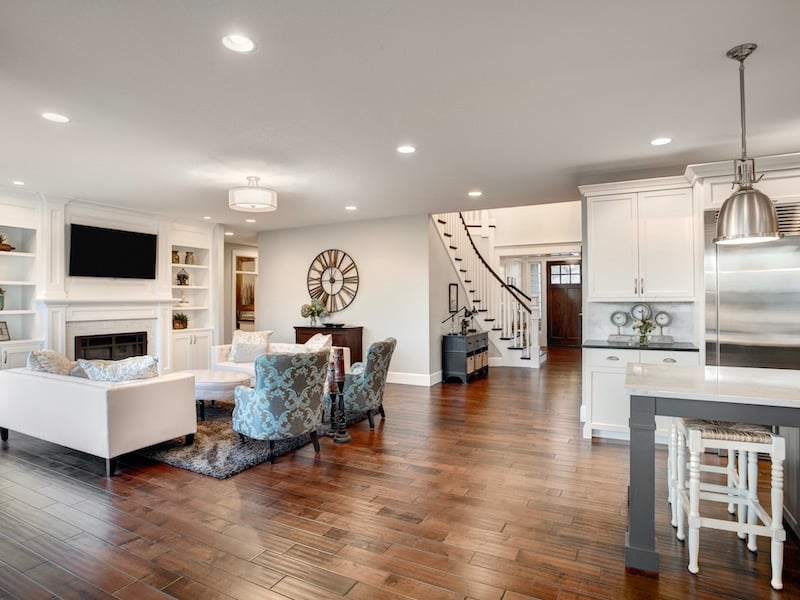 5. LIGHTING
Ample lighting throughout your home will help to prevent accidents and mitigate eye strain. Overhead, recessed lighting will brighten any room. Task lighting is important for activities like cooking and reading. Ambient lighting underneath cabinets or along a staircase can light up shadowed areas.
For ease of use, choose illuminated rocker-style light switches that are placed within reach of someone who is either standing or may be seated in a wheelchair. You can also install sensor switches that turn on the lights when you enter or leave a room for added convenience and energy cost savings.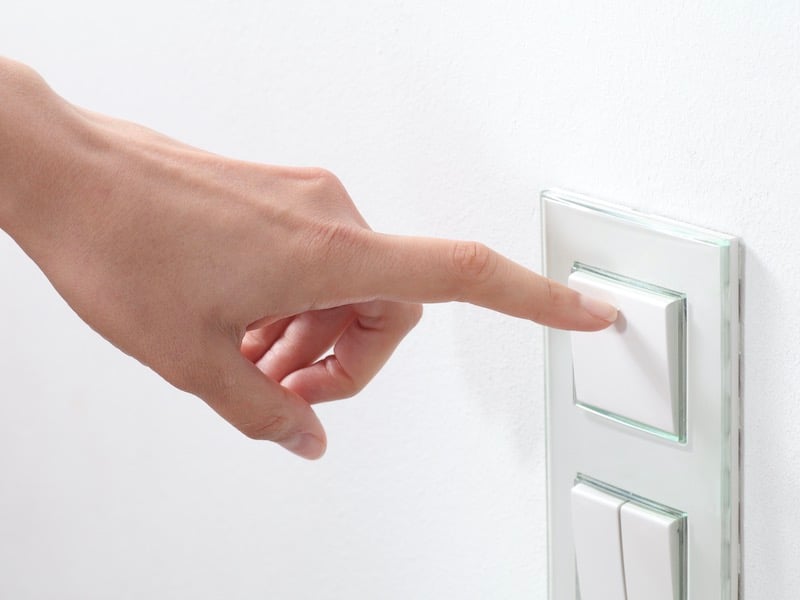 6. HALLWAYS AND DOORWAYS
The Americans With Disabilities Act (ADA) recommends a minimum doorway width of 36 inches and a minimum hallway width of 48 inches to ensure that a wheelchair or mobility scooter can pass through the various areas of a home. Be sure to discuss these measurements with your home builder as you are planning for your renovation to ensure accessibility as your needs change.
Pocket doors can make navigating between rooms effortless since they can be tucked away and are easier to open and close than a swinging door. On all of your doors, replace knobs that may be hard to turn with lever handles that are simpler to manage.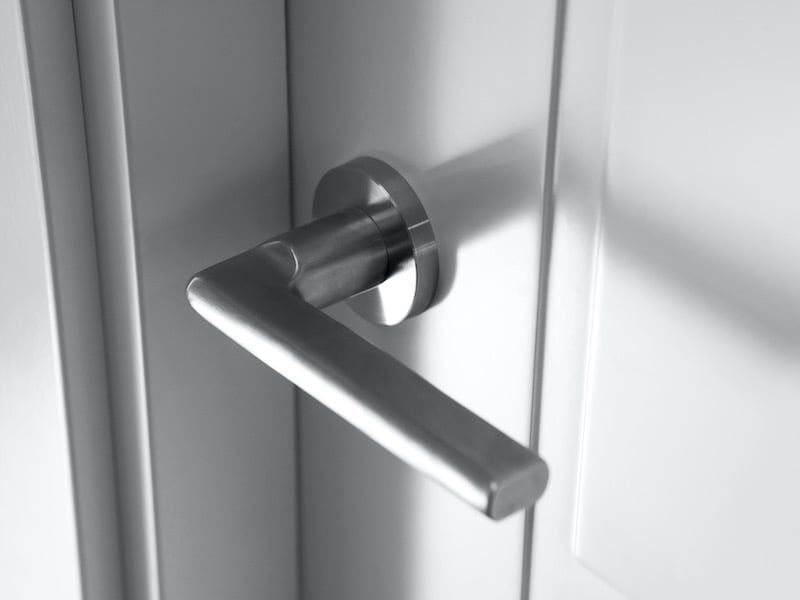 7. HOME AUTOMATION
Equipping your home with smart technology devices can help address common challenges of aging, so be sure to include home automation in your remodeling plans. WiFi should reach every room in your home so that your technology is reliable. Consider investing in voice-activated assistant technology that can turn on the lights, open the shades or adjust the temperature in your home. A smart security system will allow you to lock the doors from your phone or tablet for added peace of mind. There are even smart safety sensors that monitor your activity and can alert a caregiver if you fall or notify you if you forget to take your daily medications.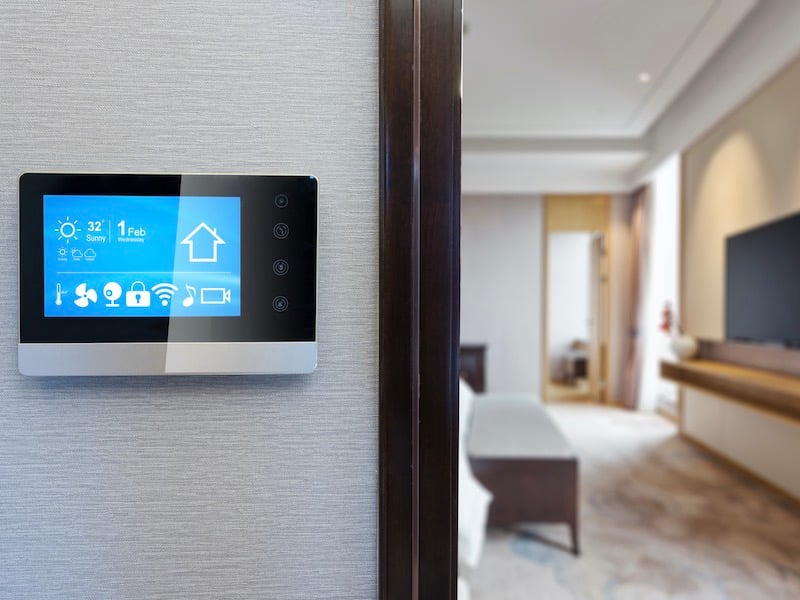 8. EXTERIOR
A no-step entry into the front or rear of your home is ideal, but if that is not possible, be sure to have handrails on both sides of the steps for added security. All steps should have proper drainage so that water does not accumulate and form slick spots. If necessary, you can install a ramp for better accessibility. In addition, the threshold into your home should be modified so that it is no more than one-half inch in height.
Walkways leading to your home should be wide and smooth with no uneven surfaces that could be a tripping hazard. Cut back bushes and trees so that they don't interfere with the walkways.
Make sure you have a covered area in front of your door to protect you from the elements when you enter or leave your home.
Have plenty of lighting around and above each entrance and along walkways leading to your home. Install motion-sensor security lighting on each corner of your home, too.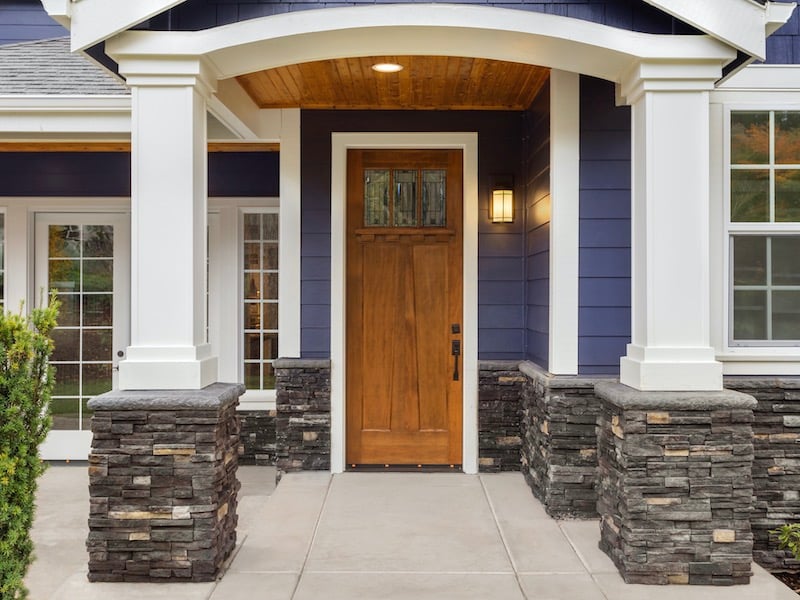 9. KITCHEN
Will your kitchen suit your needs as you age in place? Evaluate the functionality and aesthetics of your kitchen in its current condition and consider these suggestions:
Layout:

Have enough space in your kitchen so that you can maneuver around comfortably. Make sure that your appliances and sink are placed strategically in a work triangle so that everything can easily be accessed for meal prep and cooking.

Countertops:

Varied height countertops can accommodate people who are working from a seated position or from a standing position. Your countertops should have rounded edges and corners to reduce the chance of injury. And, choose a material that is low maintenance and easy to clean.

Cabinets:

Base cabinets should have pull-out drawers instead of doors to make it easier to see inside and retrieve items.
Design upper cabinets with adjustable height or pull-down shelves.
Mount upper cabinets about 3 inches lower than conventional height to make items more accessible.
Glass doors for upper cabinets will allow you to see what is inside without having to open the doors.
Choose oversized handles that are easy to grab or magnetic touch and release hardware.

Dishwasher:

Raising up the dishwasher eliminates the need to bend over.
Drawer-style dishwashers may be easier to load and unload than a traditional ones.

Cooktop, Oven and Microwave:

Opt for a wheelchair accessible cooktop with cabinet doors that can be opened underneath and front mounted controls for safety.
Consider adding a pot filler faucet to avoid having to carry water from the sink to the cooktop.
Place the wall oven at a height where it is accessible and convenient when the door is lowered. Add a pull-out counter directly beside your oven where you can set hot dishes down immediately.
Install a microwave into the base cabinets so you don't have to reach up to remove hot food. A drawer style microwave is a good option, too.

Refrigerator:

Side-by-side refrigerator/freezer models can provide easy access from a seated or standing position. The doors are also narrower and lighter weight than other types of refrigerators.
Having a water/ice dispenser on the outside of the doors adds convenience.
Long, continuous handles allow for improved grip from any height.
Sink:

Consider purchasing a motorized sink that can adjust from standard height to a level that is accessible to someone in a wheelchair.
A shallow sink makes it easier to reach items for washing so you don't have to bend over.
Install a touchless faucet that turns on and off and adjusts the temperature with the wave of a hand. Add an anti-scald device to avoid burns, too.
A hands-free soap dispenser is more hygenic and simpler to use than one with a pump.
Having a pull-out sprayer will make clean-up easier.

Flooring:

Choose a durable flooring material that won't be slippery, especially if liquid spills. Many falls occur in the kitchen, so textured flooring can provide the extra traction you may need.

Lighting:

Create a mix of natural, task and ambient lighting in your kitchen.
If possible, incorporate a window into your kitchen design for natural light.
Add task lighting over areas where you will prepare meals, wash dishes or cook.
Under-cabinet lighting will illuminate dark areas on the countertops.
Install rocker-type light switches in accessible places.
Consider automatic or sensor switches that turn on the lights when someone enters or leaves the kitchen.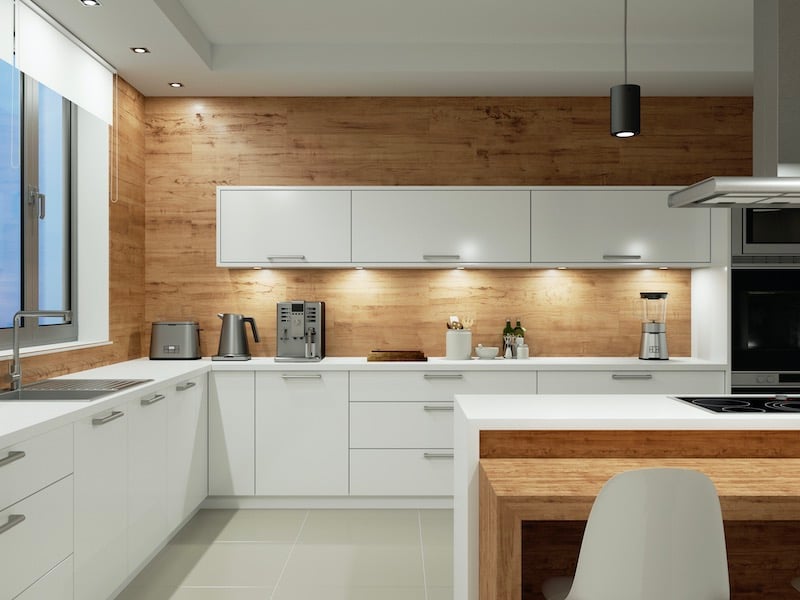 10. BATHROOM
Safety and convenience are top priorities when remodeling your bathroom to age in place. Falling on a slippery tile floor or while trying to get into the bathtub can be physically devastating. Use these tips as a checklist to make sure your bathroom will fit your needs as they change over time.
Shower:

Design your stand-alone shower to have a curbless edge that will allow you to walk or roll in easily.
Add a bench and grab bars for safety in your shower.

Bathtub:

If you want to have a bathtub, choose a free-standing one with a step-through door that has a watertight seal. There are models with jets and built-in seats for comfort and convenience, too.
If you can't replace your existing tub/shower combination, install glass doors because they are safer than having a shower curtain.
Don't forget to install grab bars!

Showerheads and Faucets:

Install removable and extendable shower heads so that you can wash yourself easily and rinse the shower or tub when you're cleaning.
Select levers instead of knobs for the sink, shower and tub.
Alternatively, you can choose a touchless faucet for your sink.

Anti-Scald Control:

Install anti-scald temperature controls for all of the plumbing fixtures in your bathroom.

Toilet:

Choose a comfort-height toilet that is higher than a normal one so that it's easier to sit down and get back up. There are models available with automated flushing mechanisms for added convenience.

Vanity:

Deciding upon vanity and sink height can be tricky. A higher vanity is convenient so that you don't have to bend down to use the sink, but a lower vanity that is open underneath is more accessible for someone in a wheelchair. Think about what your needs are now and will be in the future before you make this decision.

Cabinets:

Make sure you have plenty of cabinet space for medications and other toiletries.
Glass-fronted cabinets will allow you to see inside with ease.
Choose lever style handles instead of knobs.

Flooring:

Ceramic tile flooring is durable but can be very slippery. It is a good idea to select tile that has a rough, not shiny, surface.
For added safety, have an anti-slip coating applied to the floor tile that you choose.
Selecting small tile can make the floor less of a falling hazard because of the grout lines and the slight variation between the tiles.
If you put down a small rug or bath mat, use double-sided tape to secure it to the floor so it does not slide.

Lighting:

A well-lit bathroom is a safer and more comfortable place. Combine overhead, task and ambient lighting to ensure safety during the day and at night.
Install illuminated light switches or sensor lights that turn on automatically when someone enters or leaves the bathroom.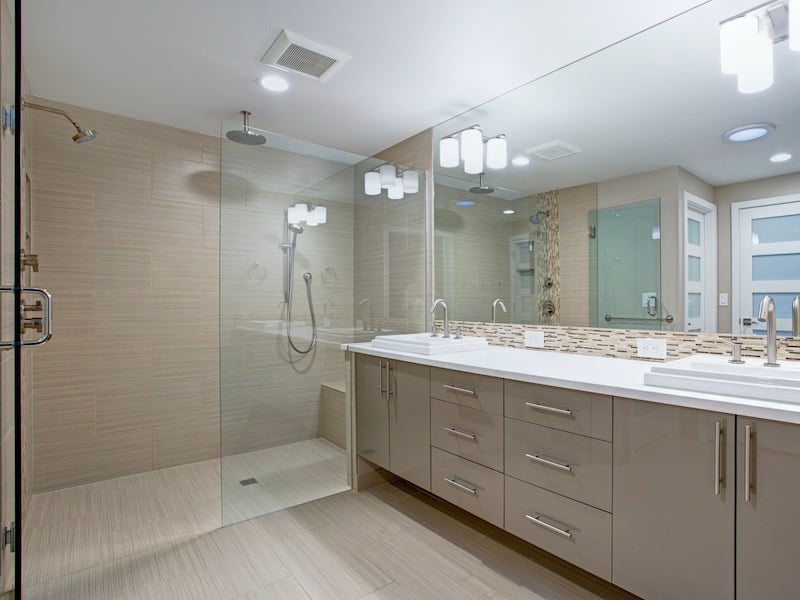 Our Home Remodeling Guide takes you through the remodeling process so that you know what to expect from the planning phase through the completion of construction. Being prepared is the best way to ensure that your renovation will meet your needs and your expectations. Click here to download our Guide for you to use as a comprehensive resource.
At Meridian Homes, we specialize in luxury renovations and custom home building in the Washington, DC area. Our mission is to create exceptional residences that exceed expectations. Our highly personalized design process and careful management of every project have earned us a reputation over many years for outstanding client service and solid, beautiful craftsmanship. Contact us today to begin your custom home or remodeling project.
Original blog: https://blog.meridianhomesinc.com/bethesda-custom-home-remodeling-blog/home-remodeling-design-tips-for-aging-in-place