That Evoke a Timeless Sense of Home

One of my recent clients shared this story with me when we were developing the color palettes for her project. She told the heartwarming tale of her grandmother's home, and we used it to build the rest of her design.

The scent of pumpkin pie wafted enticingly from the kitchen of my grandmother's farmhouse. The warm cider in my hands sent nostalgia running through my veins, and I watched with a special type of serenity as my family milled about her stylish living room.

My grandmother's seasonal decor boasted glints of gold, dashes of orange, and the occasionally daring black palette. Despite her unique centerpieces, overflowing bowls of candy, and corncob decor (crafted by the grandchildren, of course), her interior design flowed effortlessly from season to season and year to year.

In honor of this legacy, I'm sharing three fall-inspired color palettes that you can enjoy year round. Snippets of my client's story continue below.
1.
HARVEST TONES
A decade ago, my grandmother had hired an interior designer and a window treatment fabricator to take her space from the 1970s aesthetic to one that was both classic and traditional. My grandmother said it was Grandfather's gift to her. After all, she had put up with him for over 40 years at that point. ;)

These harvest tones speak to their blue collar legacy and the many days spent working in the field or garden.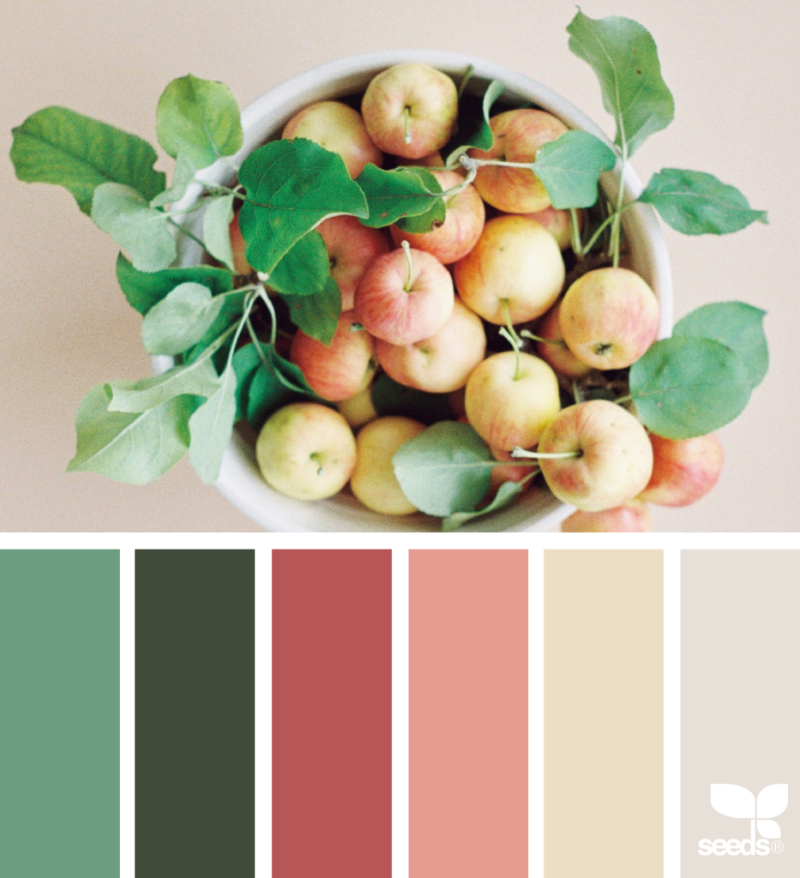 2.
CREATURE COLORS
My grandmother had told her designer that she wanted a design that would stand the test of time, and she had collaborated on window treatments with a fabulous, prestigious workroom who balanced the masculine and feminine perfectly.

This color palette is reminiscent of the one used in those window treatments. She wanted to include her husband's love of the hunt and her own respect for the creatures. This palette is dedicated to that mutual passion.

3.
AUTUMN HUES
With the smell of snow in the air and the unavoidable onset of winter, I know there will always be a place to harbor our family from it all. Every holiday still feels just as it did when I was a child. This farmhouse still feels like my grandmother's house. It still feels like coming home, but it is also new, as though a classical mode of thought just received a new revelation.


Good design lasts. Great design makes you feel something. This color palette represents the purity of the season.
Color Palettes by Design Seeds. Photo Sources: Apples | Deer | Lake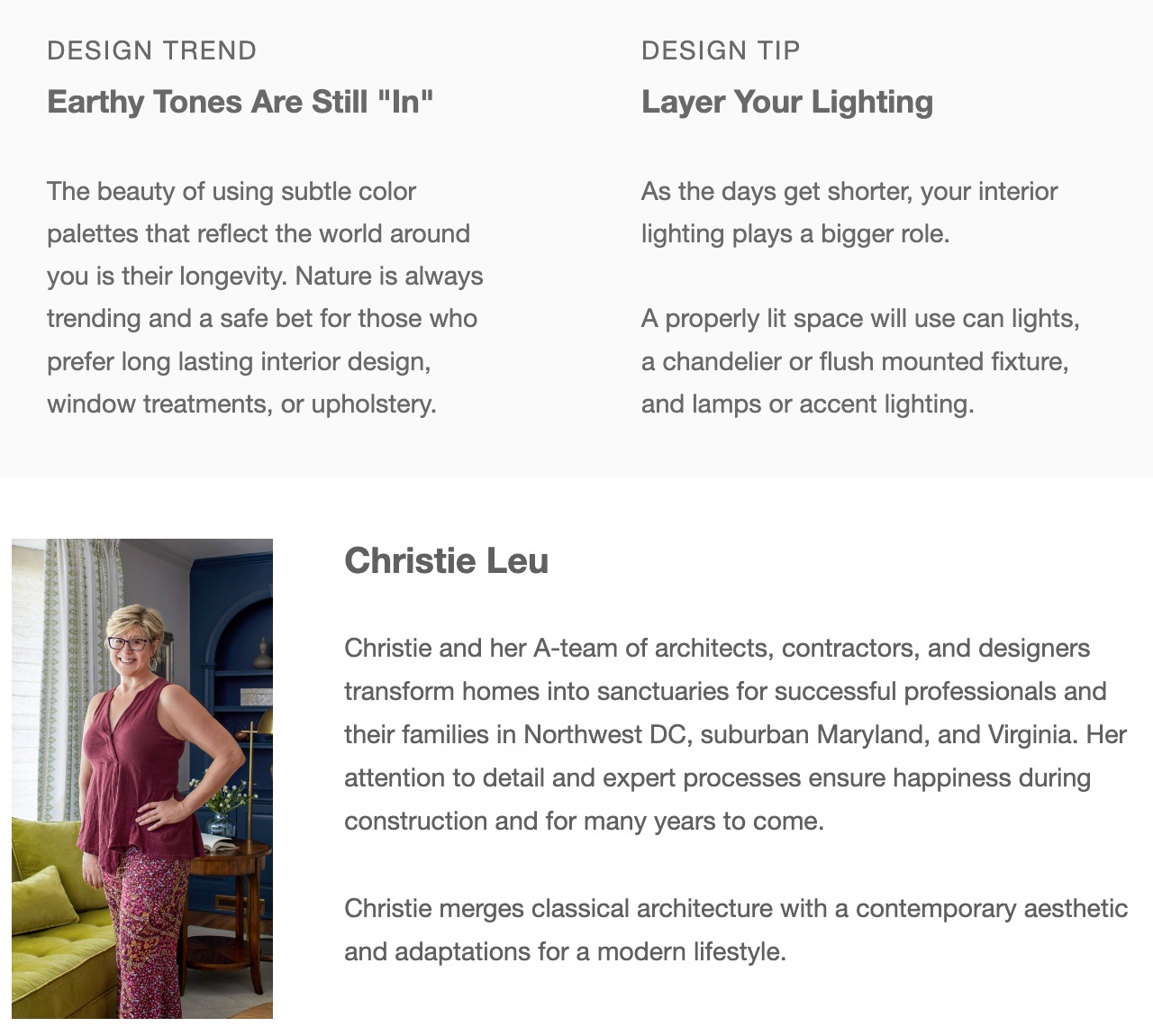 Christie Leu Interiors
Chevy Chase, MD 20815-5633https://www.christieleuinteriors.com/